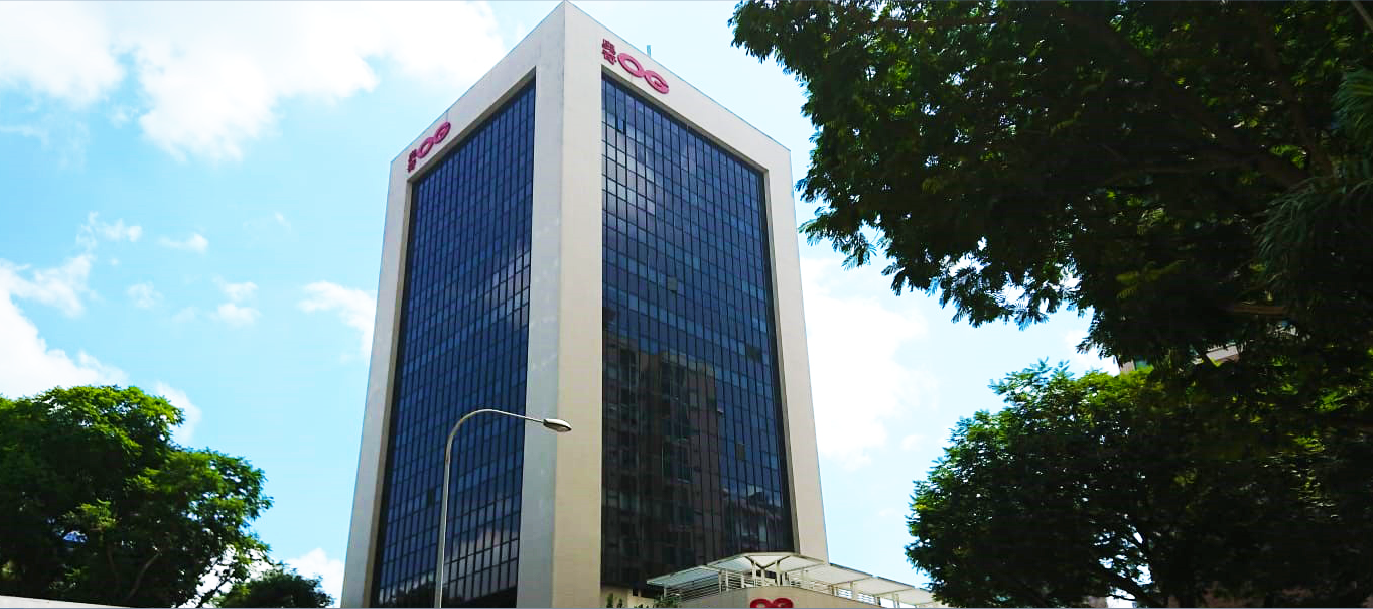 High Voltage Asia is the sole authorized distributor of the American manufacturer VMI in the Asian market.
Seeing the needs to specialize in expanding VMI high voltage products, the company was spun off from KTL (Singapore) in 2016. We have 20 years sales experience in providing high voltage diodes, multipliers, photodiodes, ceramic capacitors and compact high voltage power supplies for medical, aerospace and military applications as a distributor of VMI.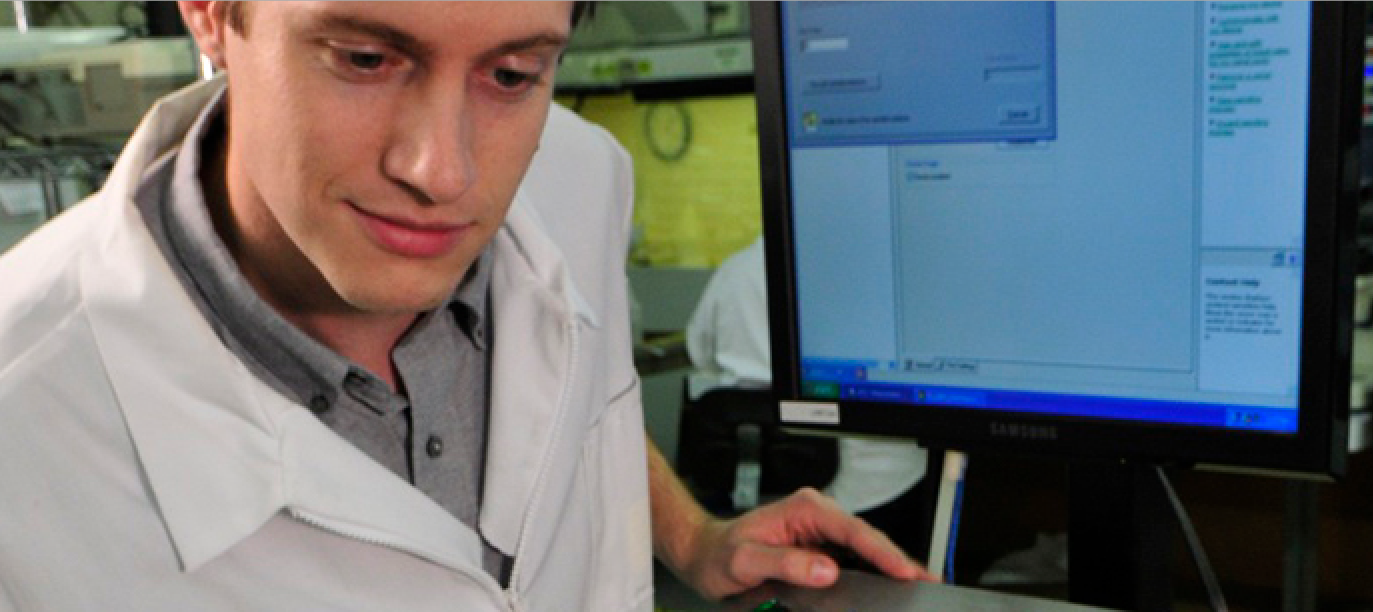 Company Name

High Voltage Asia Pte Ltd

Address

60 Albert Street, #12-10 OG Albert Complex, Singapore 189969

Telephone no

+65 6266 3052

Established Date

20 April 2016

Managing Director

Masao Tanaka

Capital

SGD300,000

Transaction Bank

DBS Bank Ltd

Business

Sole distributor of Voltage Multiplier Inc and CalRamic Technologies LLC in Asian region

Japan, China, Korea, Hong Kong, Taiwan, India, Singapore, Malaysia, Thailand, Vietnam, the Philippines, Indonesia, Pakistan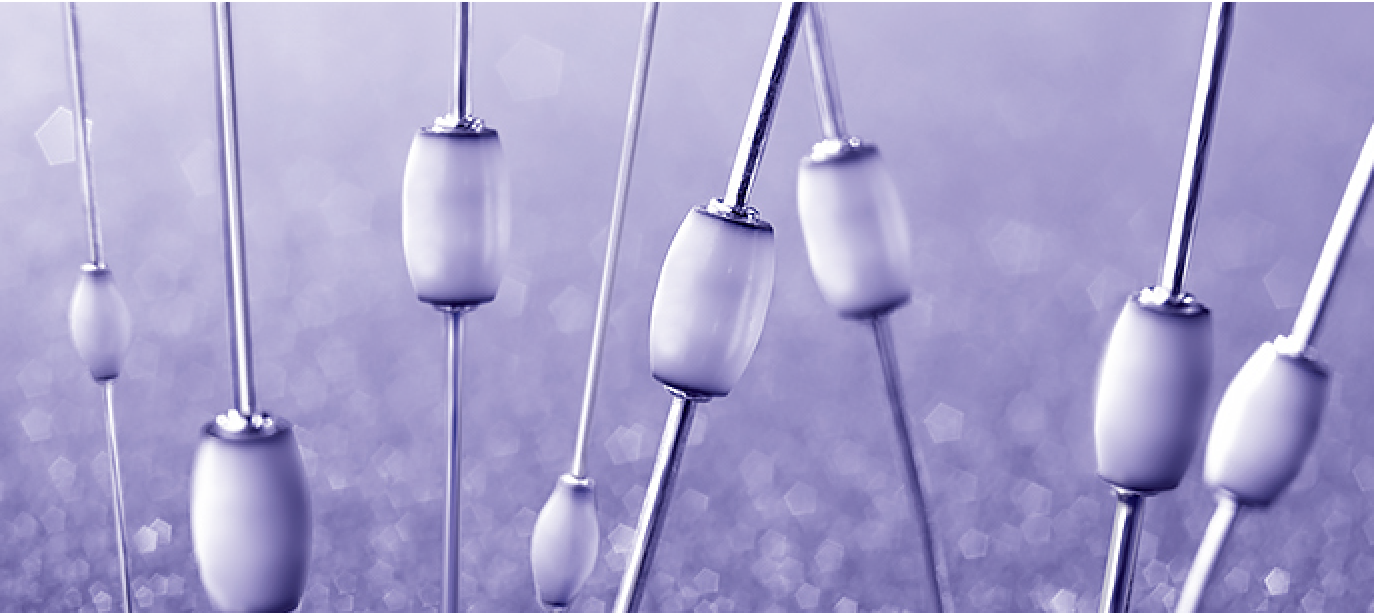 VMI is a manufacturer of high voltage diode, multiplier, optocoupler, rectifier and high voltage power supply. It was established in California, USA in 1980. It provides a complete process from silicon wafer, assembly to testing. Its products include high voltage diode from 2 kV to 20 kV, SMD multiplier up to 14 kV, optocoupler 2.5 kV to 25 kV, rectifier 45 kV, and high voltage power supply up to 125 kV. They are being used in medical, military, aerospace and oil exploration fields.

44,000 sq. ft. Visalia, CA USA 34,000 sq. ft. Manufacturing 10,000 sq. ft. Office Wafer doping to diffusion process, metallization, PCB assembly, packaging and testing are all done at own factory. ISO 9001: 2015 certified⇒ Voltage Multiplier Inc
High voltage diode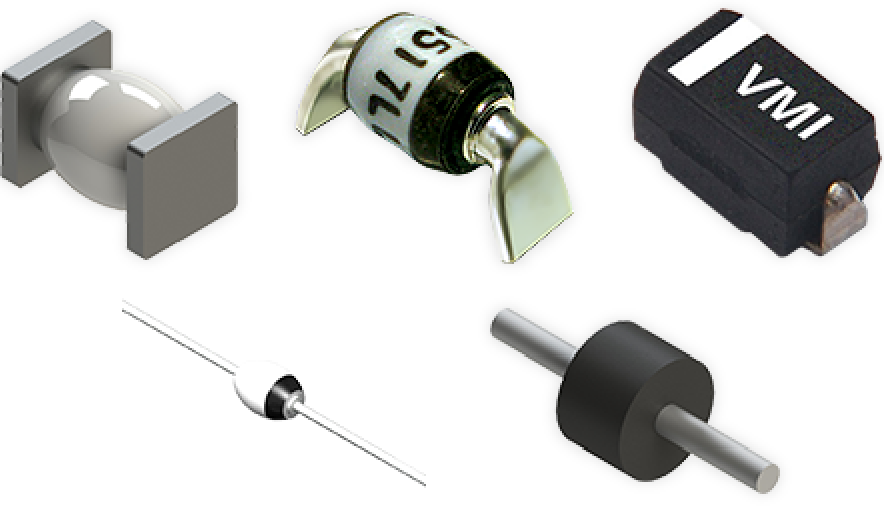 VMI offers a variety of high quality high voltage diodes compatible with MIL standards. -Surface mounting type, tab terminal type, heat-resistant axial lead type (operating temperature -65 ° C to + 175 ° C), epoxy mold, QPL (MIL certified item) product -Axial lead type from 2 kV to 20 kV, SMT type up to 14 kV
Optocoupler (Photo-coupler)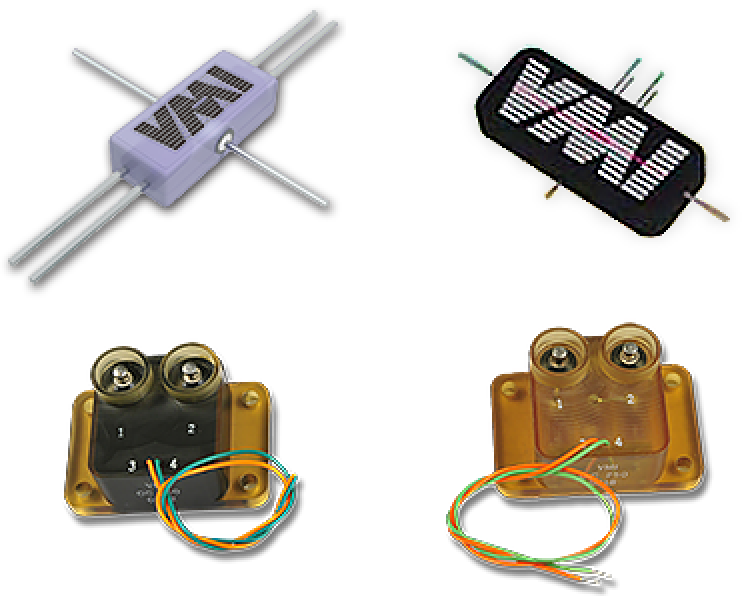 VMI offers Optocouplers ranging from 2500V to 25kV.
High Voltage Multiplier (Voltage Multiplier), High Voltage Rectifier (Rectifier)

It is an AC - DC conversion device which inputs low voltage AC and generates high voltage DC. The multiplier is a cascaded circuits combining one diode and one capacitor. It rectifies the alternating current at each stage and amplifies the voltage. Higher voltage can be obtained by increasing the stage. It is standard from 2 kV to 14 kV as the standard product of surface mount (SMT) multiplier. We also handle custom products.
Opto-diode (Photodiode)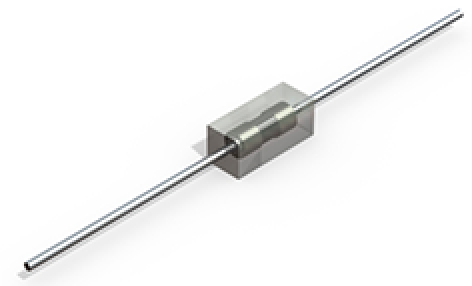 VMI manufactures 10kV and 15kV optodiodes
High Voltage Power Supplies

X-ray power supplies, CRS power supplies, HeNe laser power supplies. VMI specializes in custom, high voltage designs up to 125kV, 250W

CalRamic Technologies LLC, manufacturing company, specializes in High Voltage Ceramic Capacitors for a wide variety of applications. Industries and applications that benefit from implementation of CalRamic capacitors include: Commercial/Industrial Power Supplies, Military Avionics, Radars, Sensing, High Temperature Geophysical, Geothermal, and High Temperature Electronics. In addition, CalRamic Technologies LLC manufactures Radial Leaded High Voltage Multilayer Ceramic Capacitors (MLCC) for Space Level Ultra High Reliability in a variety of C-V values and sizes. Some products include: Multilayer Ceramic Radial Leaded, Chip, Surface Mount, and Disc Capacitors in a variety of styles.
⇒ CalRamic Technologies LLC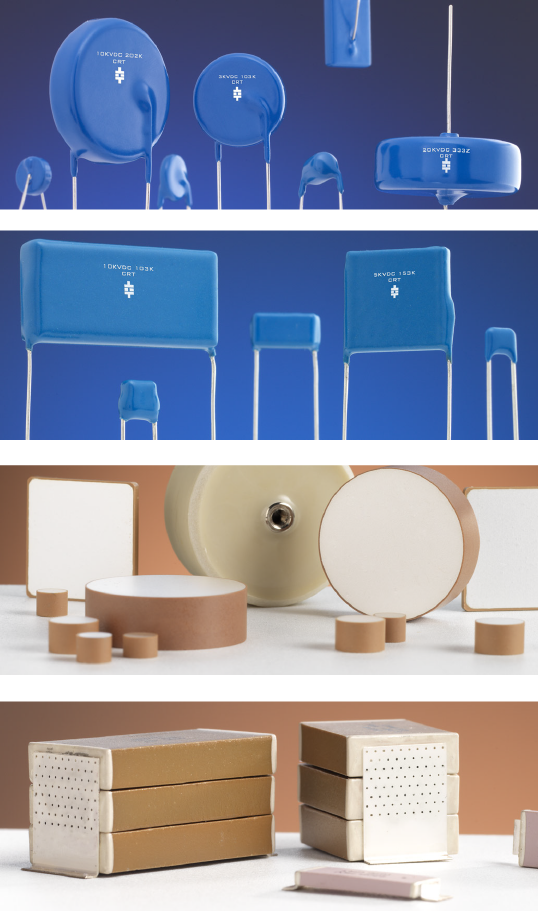 CalRamic offers product types ranging from Radial Leaded Multilayer and Disc Capacitors to Surface Mount Chip Capacitors.
⇒ CRT-Catalog.pdf

Electrostatic Paint Guns , X-ray Power Supplies , Precision Instrumentation , Traveling Wave Tubes , Defibrillators , LASER Technology , Missile Guidance Systems , Night Vision , Flat Panel Displays , Cockpit Displays , Electrostatic Precipitators , Oscilloscopes , Military Aircraft , Oil Drilling , RADAR Jamming , Space Exploration , Agriculture